Columbia Forest Products celebrates 30 years in Trumann
Friday, June 24, 2016
Last week, the staff of Columbia Forest Products celebrated the facility's 30th year in Trumann with a cookout at the Community House.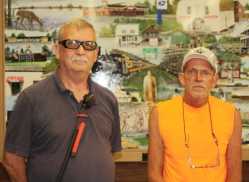 Columbia Forest Products is employee-owned, and the Trumann location employs close to 100 people. According to plant manager Rick Hammers, the Trumann facility will ship enough plywood this year that, if put end to end, it would measure 2,100 miles.
Columbia Forest Products was founded in 1957 and is the largest manufacturer of hardwood plywood and hardwood veneer products in North America. In May of 1986, CFP purchased their Trumann facility from Whittle Plywood.
"We love being in the facility here in the city of Trumann," Hammers said. "The city gives us great support. It's a great community, and we're excited to celebrate 30 years here."
Two CFP employees have been working at the facility for the entirety of its 30 years in Trumann. Bob Jones said he started working at Whittle Plywood three months after they opened and worked there for two years before Columbia Forest bought them out. He worked the production line at CFP for 12 years before moving to maintenance and has been there ever since. Jones said he has seen a lot changes in that time from technological advances to skyrocketing wages--wages were around $3 when he started at Whittle Plywood and were around $6 when CFP first took over. "It's been a great place to work," Jones said. "When a lot of people were getting laid off and couldn't pay the bills, this place stayed open."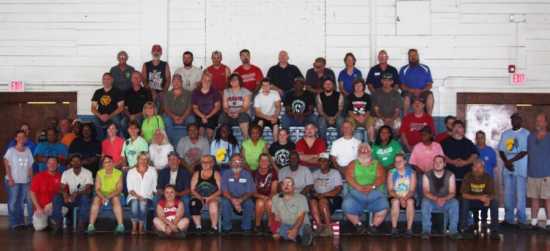 Ronnie Holt has also worked at Columbia Forest Products during their entire 30 years in Trumann. Like Jones, he's a Trumann native. "I like working with the people up here. They're nice people," Holt said. "Jobs are hard to find nowadays, so if you've got one, you keep it."