Jimmy Davis
Thursday, July 7, 2016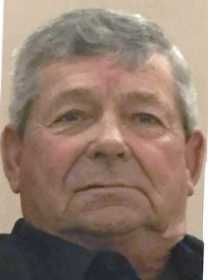 TRUMANN - Mr. Jimmy Hickman Davis departed this life Tuesday, July 5, 2016 at the family residence at the age of 72. Mr. Davis was born Saturday, August 14, 1943 and was a lifetime resident of Trumann. He was a retired truck driver and of the Baptist faith. He was preceded in death by two sisters, Greta Davis and Connie Cole; and his parents, Wiley Hickman and Mary Taber Davis, and step-mom, Lorrina Davis.
He is survived by his wife of 53 years, Joyce Toddy Davis of the home; one daughter, Kimberly (Roland) Moore of Bartlett, Tenn.; two sons, Jimmy David (Mechelle) Davis of Walnut Ridge, Ark., and Chad (Dionne) Davis of Jonesboro, Ark.; three brothers, Jackie (Betty) Davis, Glen Davis, and Marvin (Chelsea) Davis all of Trumann; two sisters, Joan (Carl) Pruitt of Trumann, and Nina (Glen) Riley of Marion, Ark.; seven grandchildren and 13 great-grandchildren.
Funeral service will be Friday morning at 10:00 A.M. in the chapel of Thompson Funeral Home with Rev. Larry Loggins officiating. Burial will follow in Jonesboro Memorial Park Cemetery in Jonesboro, Ark.
Pallbearers will be Wayne Chaffin, Dewayne Campbell, Carl Pruitt, Ricky Wright, Larry Timbs, and Todd Mott.
Visitation will be Thursday from 5:00 to 7:00 p.m. at Thompson Funeral Home in Trumann.
An online register book can be signed at www.thompsonfuneralhome.net.