Charles Lowery
Wednesday, July 13, 2016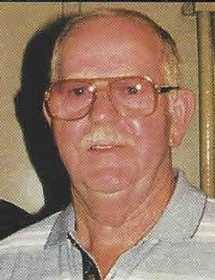 TRUMANN - Mr. Charles J. "Red" Lowery, 83, departed this life on Tuesday, July 12, 2016 at the family residence in Trumann. He was born Wednesday, August 24, 1932 in Athens, Ala. and had lived most of his lifetime in Trumann, Ark. Mr. Lowery was a retired factory worker and a member of Central Missionary Baptist Church. He was preceded in death by two sisters, five brothers and his parents, Horace B. and Emma Lee Turner Lowery.
He is survived by his wife of 60 years, Inez Lowery of the home; one son, Steve (Cheryl) Qualls of Osteen, Fla; four grandchildren, Justin, Chris (Annie), Jeff and Chad; three sisters, Juanita Hargrove of Hartselle, Ala., Delora May Wolverton of Ash Flat, Ark., and Faye Bolling of New Buffalo, Mich; and one brother, Delford Jones of Griffin, Ind.
Funeral services will be Friday morning at 10:00 a.m. in the chapel of Thompson Funeral Home in Trumann with Rev. Joel McMasters and Rev. Bill Maxwell officiating. Burial will follow in Nettleton Cemetery in Jonesboro, Ark.
Pallbearers will be Justin King, Chris Qualls, Jeff Qualls, Chad Qualls, Ronnie Kent, and Dale Kent. Honorary pallbearers will be the Men of Central Missionary Baptist Church, Dean Norris, Gene Benson, Bill Thomas, Donnie Pipes, Harry Vredingburgh and Charles Hicks.
Visitation will be Thursday evening from 5:00 p.m. to 7:00 p.m. at Thompson Funeral Home in Trumann, Ark.
An online register book can be signed at www.thompsonfuneralhome.net