Arrest made in city shop break-in
Friday, July 22, 2016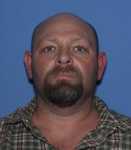 Trumann police made an arrest in relation to a break-in on July 12 at the city shop on Oak Street. James Robert "Tony" Plunkett, 39, of Trumann was arrested after coming into the Trumann Police Department during the investigation and admitting to the break-in and theft.
According to the police report, officers were notified around 7:30 a.m. on July 12 that the city shop had been broken into. The front door of the shop had been pulled off with a chain attached to a tractor, which was still parked in front of the door, and the overhead door had been raised. Several items had been stolen including a Bobcat UTV with spray rig, a MIG welder, two Honda water pumps, two commercial grade weed-eaters, a power washer, an extension ladder, and two 80 pound bags of Sakrete. The value of the items stolen was estimated at over $25,000.
On July 14, officers made contact with a man suspected of assisting in the theft. Officers noticed the stolen bags of Sakrete while taking the man into custody, and the man revealed that he had not known they were stolen but claimed he had just ridden with Plunkett to get rid of them. At the station, the man revealed he had ridden with Plunkett to Gregg's Auto Salvage in Jonesboro where Plunkett sold a generator, a power washer, a weed-eater, and a MIG welder for approximately $250. The man then agreed to call Plunkett to see if he would come to the police station for an interview.
During the call, Plunkett became suspicious. When an officer got on the phone and asked him to come in to the station, Plunkett hung up but called back later and agreed to come in.
According to the report, when Lieutenant Jonathan Skaggs met with Plunkett, he initially denied any involvement in the theft. When told that police knew about the items sold to Gregg's Auto, Lt. Skaggs said Plunkett "became emotional and then stuck his hands out with his wrists together and said, 'I did it. It was all on me.'" The report says Plunkett admitted to the theft and drew up a list of items he had stolen. "Tony (Plunkett) seemed remorseful and said he has been struggling with methamphetamine and hasn't been able to work and needed to feed his children," Lt. Skaggs said in the report. "I then asked him how much money he got for the items he sold, and he said '$220.'"
Plunkett was arrested on charges of felony commercial burglary, felony breaking and entering, felony theft of property over $25,000, and first degree criminal mischief.