Phillip Patterson
Tuesday, July 26, 2016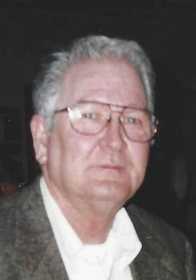 TRUMANN - Mr. Phillip Ralph Patterson, 72, of Trumann departed this life on Friday, July 8, 2016 at NEA Baptist Memorial Hospital in Jonesboro, Ark. Mr. Patterson was born in Osceola, Ark. and had lived most of his lifetime in Trumann and was a retired warehouse manager for Delta Industrial Products and of the Christian faith. Mr. Patterson was preceded in death by one brother, Ronnie Patterson and his parents, Raymond I. "Pat" and Esther Bernice Brawley Patterson.
Mr. Patterson is survived by his wife of 36 years, Patricia Ann Bell Patterson of the home; five sons, Shawn (Charlotte) Patterson, Jeff (Hollie) Stevens and Jamie Stevens all of Trumann, Darrick (Sherri) Stevens of Gassville, Ark. and Donovan Patterson of Jonesboro; one sister Patsy (E.C.) O'Brien of Trumann; one brother, Larry (Patsy) Patterson of Trumann; nine grandchildren and one great-grandson.
Funeral services were held Tuesday, July 12, 2016 in the chapel of Thompson Funeral Home in Trumann with Gary Hill officiating. Burial followed in Jonesboro Memorial Park Cemetery in Jonesboro. Ark.
Active pallbearers were Jeff Patterson, Patrick Patterson, Justin Hager, Rodney Hayes, Shane O'Brien and Chad O'Brien. Honorary pallbearers were Ted Hayes, Gaylon Brooks, Gary Bell, Steve Hecht, Jimmy Stevens, Ken Daniel and Willie Ed Bullock.
An online register book can be signed at www.thompsonfuneralhome.net.