Debra Butler
Tuesday, July 26, 2016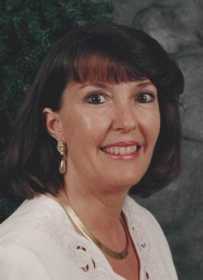 JONESBORO - Mrs. Debra Ann "Debbie" Butler, 61, of Jonesboro departed this life on Thursday, July 14, 2016 at St. Bernard's Medical Center in Jonesboro, Ark. Mrs. Butler was born in Peoria, Ill. to the late Floyd Leon and Wilma Louise Owens Butler Tatum and had lived most of her lifetime in Jonesboro and was formerly of Trumann. She was a sales person in women's apparel at Wal-Mart and of the Pentecostal faith. She was preceded in death by one grandson, Braxton Manross; one brother, Arnold Butler and her parents, Floyd Leon Butler and Wilma Louise Owens Butler Tatum.
She is survived by one daughter, Cindy Langston Manross of Paragould; one grandson, Joseph Manross; and one sister, Shelia Simmons of Marion, N.C.
Funeral services were held Monday afternoon in the chapel of Thompson Funeral Home in Trumann, with Bro. Marty Russell and Sister Ginger Niswonger officiating. Burial followed in the Pine Hill Cemetery in Jonesboro, Ark.
Pallbearers were Joseph Richmond, Shannon Richmond, Todd Halverson, Brandon Baker, Bret Baker and Richard Wyatt.
An online register book can be signed at www.thompsonfuneralhome.net.