Virginia Rohwedder
Tuesday, July 26, 2016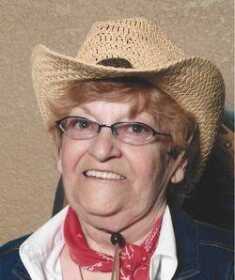 TRUMANN - Mrs. Virginia G. Rohwedder,76, of Trumann departed this life Thursday, July 21, 2016 at Woodbriar Nursing Home in Harrisburg, Ark. She was born Wednesday, August 9, 1939 in Center, Ark., and had lived most of her life in Trumann. Mrs. Rohwedder was a housewife and of the Greek Eastern Orthodox faith. She was preceded in death by her husband, Clarence Bernard Rohwedder; a brother, Gerald Star, and her parents, Alvin L. and Martha Venita Denton Sullivan.
She is survived by one son, Johnny Dewayne Carroll of Trumann; two sisters, Elwanda B. McAnally of Trumann, and Christina A. Pyle of Little Rock, Ark; one brother, Stanley D. Sullivan of Harrisburg; two grandchildren and three great-grandchildren.
Burial services were private.
An online register book can be signed at www.thompsonfuneralhome.net.