Rhonda Helton
Tuesday, July 26, 2016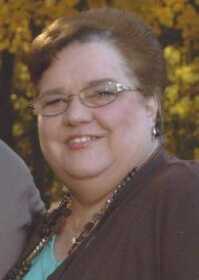 TRUMANN - Mrs. Rhonda Aston Helton, 62, of Trumann departed this life Thursday, July 21, 2016. She was born in Harrisburg, Ark., Saturday, June 5, 1954 and was a lifetime resident of Trumann. She was a secretary and a member of Parkview Missionary Baptist Church. She was preceded in death by one brother, Gussie Aston and her father, Era "Bo" Aston.
She is survived by her husband of 44 years, James "Buddy" Helton of the home; two daughters, Christie (John) Dunman of Trumann and Heather (Dewayne) Glover of Trumann; her mother, Earlene Whittingham Aston of Trumann; one sister, Carol (John) Orr of Runaway Bay, Tex.; one brother, Dwight (Carla) Aston of Abliene, Tex.; four grandchildren, John Taylor Dunman, Jr., James Dunman, Kaylie Glover and Levi Glover; mother-in-law, Dorothy Helton of Trumann; two sisters-in-law, Dorothy (Junior) Byford of Trumann and Kim (Troy) Everhart of Trumann and many nieces and nephews.
Funeral services were held July 25, 2016 in the chapel of Thompson Funeral Home with Bro. Bubba Reese and Bro. Paul Vincent officiating. Burial followed at Jonesboro Memorial Park Cemetery in Jonesboro, Ark.
Pallbearers were John Orr, Jr, Jason Orr, Scott Aston, Todd Aston, Mark Aston, Mitch Aston, Tony Whittingham, Darrell Whittingham, Steve Whittingham and Jody Potter.
The family desires that any memorials be made to ALS Association of Arkansas, 1200 W. Walnut Suite 2309, Rodgers, AR 72756.
An online register book can be signed at www.thompsonfuneralhome.net.