Carl Whitt
Tuesday, July 26, 2016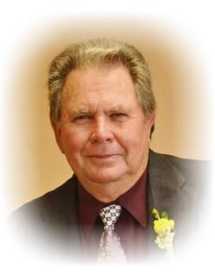 HARRISBURG- Mr. Carl Edgar Whitt of the Central community departed this life on Friday, July 22, 2016 at UAMS in Little Rock, Ark., at the age of 73. He was born Friday, March 12, 1943 in McCormick, Ark., and lived most of his life in Trumann and Harrisburg Central community. Mr. Whitt was an Army veteran, a contractor and a Godly man who loved the Lord. Mr. Whitt was preceded in death by his parents, Willie Ed and Mary Magdeline Curton Whitt.
He is survived by his wife of 54 years, Marian Whitt of the home; one daughter, Kimberly Whitt Bell of Hickory Plains, Ark; one son, Stanley Carl (Paula) Whitt of Harrisburg Central; one brother, Edward Whitt of Trumann; and seven grandchildren, Whitt Everett Bell, Joseph Stanley Whitt, Samuel Arthur Bell, Sarah Ellen Bell, Jedidiah Coy Whitt, John Carlton Bell, and Maddie Grace Whitt.
Funeral services were held Tuesday, July 26 in the Central Community Church with Ron Whitt officiating. Burial followed in the Arkansas State Veterans Cemetery at Birdeye, Ark. with Thompson Funeral Home of Trumann in charge of arrangements.
Pallbearers were Joey Cox, Gary Barker, Ray Kemper, Scott Kemper, Logan Kelly, and Jim Petty.
An online guest book can be signed at www.thompsonfuneralhome.net