Earl Pipkin
Wednesday, July 27, 2016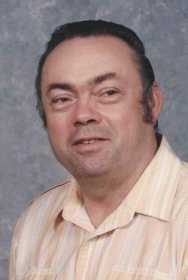 JONESBORO - Mr. Earl I. Pipkin, 73, of Jonesboro departed this life on Saturday, July 23, 2016 at NEA Baptist Memorial Hospital in Jonesboro, Ark. Mr. Pipkin was born in New Buffalo, Mich. and had lived most of his lifetime in Jonesboro. He was a welder, factory worker, in the Army National Guard, a farmer, a volunteer fireman and a member of Abundant Life Tabernacle in Bono, Ark. Mr. Pipkin was preceded in death by his first wife Barbara Ann Meeker; one brother, Curtis Pipkin; one sister, Wilma Cantrell, and his parents, Monis and Velma Pipkin.
He is survived by his wife of 22 1/2 years, Betty Pipkin of the home; one daughter, Carrie (Robert) Fife of Jonesboro; three sons, Earl Pipkin, Jr., Jerry (Tina) Brittain of Daytona Beach, Fla. and Jamie Brittain of Jonesboro; two sisters, Brenda (John) Sullivan and Anna Jett-Pipkin both of Harrisburg; one brother, Jerry (Glenda) Pipkin of Harrisburg; ten grandchildren and one great-grandchild.
Funeral services were held Wednesday, July 27, 2016 in the chapel of Thompson Funeral Home in Trumann with Bro. Tony Becker officiating. Burial followed at Jonesboro Memorial Park Cemetery in Jonesboro, Ark.
Pallbearers will be members of the Southridge Fire Department.