Kenneth Broadaway
Thursday, August 4, 2016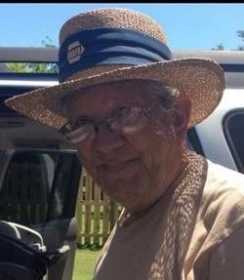 TRUMANN - Mr. Kenneth Edward Broadaway, 73, of Trumann, Ark., departed this life Tuesday, August 2, 2016 at St. Bernards Medical Center at the age of 73. Mr. Broadaway was born Monday, February 22, 1943 in Trumann, Ark., and had lived most of his lifetime in Trumann. He was an auto mechanic and of the Church of Christ faith. Mr. Broadaway was preceded in death by his parents, Franklin Edward and Fern Caldwell Broadaway.
He is survived by his wife, Vickie Broadaway of the home; one daughter, Rachel Elizabeth Armstrong of Jonesboro; two sons, Douglas Edward Broadaway and Zachery Ryan Broadaway both of Trumann; two sisters, Carolyn Sue Carr of Collierville, Tenn., and Patricia "Pat" Qualls of Lake City, Ark., and four grandchildren.
All services will be private.
An online register book can be signed at www.thompsonfuneralhome.net.