Jimmy Rogers
Wednesday, August 24, 2016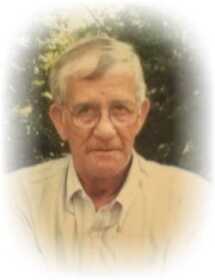 TRUMANN - Mr. Jimmy Dale Rogers of Trumann departed this life on Thursday, August 18, 2016 at St. Bernards Medical Center in Jonesboro, AR., at the age of 81. Mr. Rogers was born on Wednesday, July 31, 1935 in Hornersville, Mo., and had lived most of his lifetime in Trumann and was a retired Diesel Mechanic and a member of the Trumann Revival Center. Mr. Rogers was preceded in death by one brother, Hobart A. Rogers and his parents, John Phillip "J.P." and Lois Prestridge Rogers.
Mr. Rogers is survived by two daughters, Sondra L. (Mark) Graham of Jonesboro and Kim Hooks of Trumann; one son, Jimmy D. Rogers Jr. of Trumann; four sisters: Ann (Jim) Dearling of Paragould, Shirley Cummings of Knoxville, Tenn., Patsy (Jack) Matthews of Maumelle, Ark. and Kathy Rogers of Yellville, Ark.; one brother, Neal Rogers of Edinburgh, Ind.; seven grandchildren and eleven great-grandchildren. Funeral services were held Sunday, Aug. 21 in the chapel of Thompson Funeral Home in Trumann with Rev. Dub Holt officiating. Graveside services were held at Nettleton Cemetery in Jonesboro. Ark.
An online register book can be signed at www.thompsonfuneralhome.net.