Charles Phillips
Monday, August 29, 2016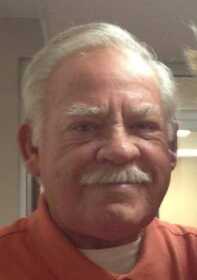 TRUMANN - Mr. Charles Lindle Phillips, departed this life on Thursday, August 25, 2016 at the family residence, at the age of 72. He was born on Monday, February 28, 1944 in Marked Tree, Ark., to the late Buster and Pat Miller Phillips and had lived the last 46 years in Trumann. He was a retired line foreman for Parker Hannifin Corp., a veteran of U.S. Army National Guard and was a deacon of First Baptist Church. He was preceded in death by one son, Chad Phillips; one brother, Don Phillips and his parents.
He is survived by his wife of 45 years, Marsha Milligan Phillips; one daughter, Nicole Kelly of Trumann; one granddaughter, Breanna Phillips of Trumann; a niece, Brooke Phillips and nephew, Blake Phillips.
Funeral services were held Saturday, August 27 at First Baptist Church in Trumann with Rev. John Maley and Dr. Tad Rogers officiating. Burial services were private.
The family request memorials be made to First Baptist Church, P.O. Box 575, Trumann, AR 72472.
An online register book can be signed at www.thompsonfuneralhome.net.