John Sadler
Monday, August 29, 2016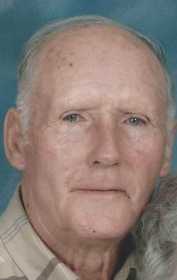 TRUMANN - Mr. John Floyd Sadler, departed this life on Thursday, August 25, 2016 at the family residence in Trumann at the age of 91. He was born Wednesday, February 4, 1925 in Black Oak, Ark., and had lived most of his lifetime in Trumann, Ark. Mr. Sadler was retired from the City of Trumann as a Park Supervisor, a World War II Army veteran where he received five bronze stars, one silver star and purple heart, a member of the Poinsett County Quorum Court for 26 years, a member of Nettleton Masonic Lodge and was a Master Mason for 61 years and a member of Maple Grove Baptist Church. He was preceded in death by a great-granddaughter, Mollie Fears; two sisters; two brothers; and his parents, Hugh and Mollie West Sadler.
He is survived by his wife of 69 years, Lorene Sadler of the home; two daughters, Neva (Larry) Henderson and Debbie (Bubby) Robinson both of Trumann; one son, Hayden (Lynda) Sadler of Trumann; six grandchildren, Aaron Sadler, Adam Sadler, Lisa Fears, Kelli Thompson, Hunter Robinson and Holly Faulkenberry; and twelve great-grandchildren, Sam Fears, Gracie Fears, Abigail Fears, Olivia Fears, Cade Faulkenberry, Emma Sadler, Lane Sadler, Kayleigh Robinson, Zane Robinson, Carly Robinson, Slade Melton and Maddie Melton.
Funeral services were held Saturday at Thompson Funeral Home in Trumann with Rev. Jim Shaw and Larry Henderson officiating. Burial followed at Jonesboro Memorial Park Cemetery in Jonesboro, Ark.
Pallbearers were Aaron Sadler, Adam Sadler, Hunter Robinson, Sam Fears, David Thompson, Blake Faulkenberry, Jon Fears, and James Baker. Honorary pallbearers were Senior Men's Sunday School Class and McDonald's Breakfast Gang.
The family requests that memorials be made to Maple Grove Baptist Church, 13509 Maple Grove Road, Trumann, AR 72472and Arkansas Home Health/Hospice, Highway 463, Trumann, AR 72472.
An online register book can be signed at www.thompsonfuneralhome.net