Carolyn Carr
Wednesday, August 31, 2016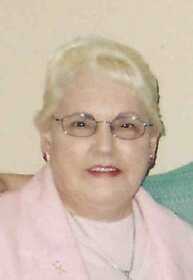 TRUMANN - Mrs. Carolyn Sue Carr, 75, of Trumann departed this life Monday, August 29, 2016 at St. Francis Hospital in Memphis, Tenn. Mrs. Carr was born in Trumann, Ark., and lived most of her lifetime in the Trumann and Marion area. She was a housewife and a member of Melton Ave. Church of Christ in Trumann. She was preceded in death by her husband, Bill J. Carr; one son, David Wayne Carr; one brother, Kenneth Edward Broadaway; and her parents, Franklin Edward and Fern Owen Caldwell Broadaway.
She is survived by her daughter, Susan McGruder and husband Jake of Marion, Ark.; two grandsons, Benjamin McGruder and Jackson McGruder and one sister, Patricia "Pat" Qualls of Lake City, Ark.
Funeral service will be Thursday, September 1, 2016 at 11:00 a.m. in the chapel of Thompson Funeral Home with Billy Ray Ford officiating. Burial will follow in Jonesboro Memorial Park Cemetery in Jonesboro, Ark.
Visitation will be Thursday morning from 10:00 a.m. to 11:00 a.m. at Thompson Funeral Home in Trumann.
Pallbearers will be Fred Qualls, Jackie Teague, Robert Strong, Lee Moore, Josh McGruder, Steve Knych, Michael Qualls, and Donald McGruder.
The family requests memorials be made to St. Jude's Children Research Hospital, P.O. Box 1000, Dept. 142, Memphis, TN 38148-0142.
An online register book can be signed at www.thompsonfuneralhome.net.