Betty Beebe
Tuesday, September 13, 2016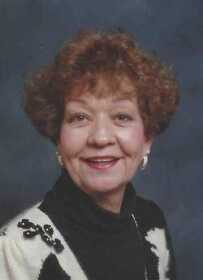 TRUMANN - Mrs. Betty Jean Luna Beebe of Trumann departed this life Friday, September 9, 2016 at NEA Baptist Memorial Hospital in Jonesboro, Ark., at the age of 79. Mrs. Beebe was born Sunday, July 4, 1937 in Trumann, Ark., to the late Lawrence Kyle "L.K." and Beatrice Parrish Luna and was a lifetime resident of Trumann. She was a retired sales clerk for Dillard's and a member of the First Baptist Church in Trumann. Mrs. Beebe was preceded in death by her husband, George Edward Beebe; one sister, Mary Ann Burgess and her parents.
She is survived by two daughters, Sandra Melissa Dyer and Edwina Jean Rothenberger both of Trumann; one son, Billy Dean Beebe of Trumann; three brothers, Jerry Luna of Jonesboro, David Luna of Brookland and Howard Luna of Trumann; five grandchildren and six great-grandchildren.
Funeral services were held Monday, Sept. 12, 2016 in the chapel of Thompson Funeral Home in Trumann with Rev. John Maley officiating. Burial followed at Nettleton Cemetery in Jonesboro, Ark.
An online register book can be signed at www.thompsonfuneralhome.net.