Steve Goodman
Monday, September 19, 2016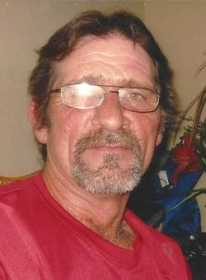 TRUMANN - Mr. Steven Allen "Stevie Ray" Goodman of Trumann departed this life on Thursday, September 15, 2016 in Blytheville, Ark., at the age of 59. Mr. Goodman was born Friday, October 19, 1956 in Lepanto, Ark., and had lived most of his lifetime in Trumann. He was a construction worker with Smith Construction and of the Methodist faith. Mr. Goodman was preceded in death by one brother, Dan Goodman and his parents, Olin and Verneil Qualls Goodman.
Mr. Goodman is survived by three daughters, Leslie (Jason) Edwards of Jonesboro, Jill Goodman of Trumann and Paige Goodman of Van Buren, Mo; one son, Steven Christopher Goodman of Jonesboro; one step-son, Lance (Brittany) Taylor of Van Buren, Mo.; two sisters, Sharon (Jerry) Reid, of Bolivar, Tenn., and Sue Goodman of El Dorado, Ark., one brother, Michael (Dianne) Goodman of El Dorado, Ark., and two grandchildren, Patience Lilly Davidson and Olivia Katherine Edwards.
Funeral services were held Sunday, Sept. 18, 2016 in the chapel of Thompson Funeral Home in Trumann with Rev. Larry Loggins officiating. Graveside services were Monday, Sept. 19 at Harrisburg Memorial Park Cemetery in Harrisburg Ark.
An online register book can be signed at www.thompsonfuneralhome.net.