Mona Dodd
Tuesday, October 4, 2016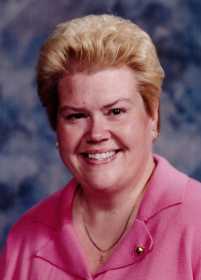 JONESBORO - Ramona Lynn (Mona) Gulley Dodd, 62, of Jonesboro, Ark., passed away Sunday, October 2nd, 2016 while in the company of family members, at St. Bernards Medical Center in Jonesboro. She was born in Ann Arbor, Mich. on August 3, 1954, a daughter of the late Erma Dean (Hoy) and Tion Jerome Hassen. Mona spent her life as a loving daughter, sister, wife, mother, grandmother, aunt, friend and teacher. She retired after 30 years of teaching 4th and 5th grade, then 5 years in administration with the Truman School District. Mona married Darrell Dodd on December 25, 2002 in Las Vegas, Nev. She was a member of Brookland Baptist Church in Brookland, Ark.
Mona is survived by her husband, Darrell Dodd of the home; son, Jimmy Gulley and wife Hollie of Brookland, Ark.; brothers, Allen Hassen and wife Roberta of Wasilla, Alaska., Harlan Hassen and wife Brenda of Jonesboro, Wesley Hassen and wife Katrina of Baton Rouge, La. and Jerome Congleton and wife Jaye of College Station, Texas; granddaughter, Samantha Gulley of Jonesboro; many nieces, nephews and dear friends.
She was preceded in death by her parents, Ty and Erma Hassen; brother, Roger S. Hassen and first husband, Jim Gulley.
Pallbearers include: Charlie Cerpa, Bobby Benson, Taylor Morgan, Lester Parker, Ernie Wilkey, Tip Whitlock and Jay Morgan.
Visitation will be held Thursday, October 6, 2016 at Woods Chapel General Baptist Church, 175 Highway 230 East, Brookland, Ark. beginning at 6:00 PM.
Funeral service will be Friday, October 7, 2016 at Woods Chapel General Baptist Church beginning at 2:00 PM with Bro. Tom Doty officiating. Interment will follow at Pine Log Cemetery in Brookland, Ark.
Arrangements entrusted to Doty Family Funeral and Memorial Service of Horseshoe Bend, Arkansas.