Wilma Milligan
Tuesday, October 11, 2016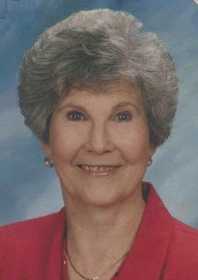 TRUMANN - Mrs. Wilma Sue Milligan of Trumann departed this life on Sunday, October 9, 2016 at St. Bernards Medical Center in Jonesboro, Ark., at the age of 85. She was born Tuesday, November 25, 1930 in Fruitland, Tenn., and had lived most of her lifetime in Trumann. She was a retired employee of Singer Company and ADT and a member of the First Baptist Church in Trumann. She was preceded in death by her husband, Alton Wayne Milligan; one grandson, Chad Wayne Phillips; son-in-law, Charles Phillips; one sister, Eula Miller; one brother, Burnest Cotrell; and her parents, J.C. and Lula Mae Evans Cotrell.
She is survived by one daughter, Marsha Phillips of Trumann; one son, Phillip Milligan of Dallas, Tex.; one granddaughter, Nicole Kelly of Trumann; and one great-granddaughter, Breanna Phillips of Trumann; three sisters, Bulah Berryman of Decatur, Ala., Marie Jones of Marked Tree, Ark., and Mary Bewley of Greensburg, Ind., one brother, Ernest Cotrell of Marked Tree, Ark.
Funeral services will be Thursday morning at 10:00 a.m., at First Baptist Church, 1301 Highway 69 in Trumann, with Rev. John Maley and Dr. Tad Rogers officiating. Burial will follow at Jonesboro Memorial Park Cemetery in Jonesboro, Ark. under the direction of Thompson Funeral Home in Trumann.
Visitation will be Wednesday evening from 5:00 to 7:00 p.m. at Thompson Funeral Home in Trumann.
The family request memorials be made to First Baptist Church, P.O. Box 575, Trumann, AR 72472.
An online register book can be signed at www.thompsonfuneralhome.net.