Lillian Trussell
Tuesday, October 25, 2016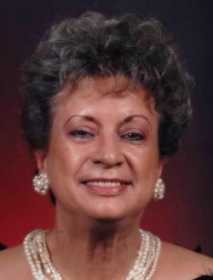 CHEROKEE VILLAGE - Mrs. Lillian Louise Trussell, 74, of Cherokee Village, Ark., departed this life Friday, October 21, 2016. Mrs. Trussell was born in Dyess, Ark. and had lived in Cherokee Village since 2004 and was formerly of Trumann. Mrs. Trussell was a substitute teacher, a factory worker and of the Baptist faith. She was preceded in death by her husband, R.C. Trussell; two sisters; one brother and her parents, James M. and Daisy Mae Alice Carter Bennett.
She is survived by one son, Barry Edward Trussell of Trumann; one daughter, Shonda Howard of Williford; one grandson, Carlton Bryce Bowman of Cherokee Village; three granddaughters, Mattison Bufford, Tabitha Trussell Pinks and Jessica Trussell.
Funeral services were held Oct. 24 at Thompson Funeral Home with Rev. Darrel Miller officiating. Burial followed at Jonesboro Memorial Cemetery Park in Jonesboro.
An online register book can be signed at www.thompsonfuneralhome.net.