William Clem
Wednesday, November 2, 2016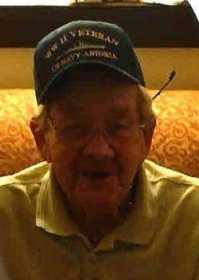 TRUMANN - Mr. William Henry "Pete" Clem of Trumann departed this life on Wednesday, October 26, 2016 at St. Bernards Medical Center in Jonesboro, Ark., at the age of 87. He was born Monday, November 26, 1928 and was a lifetime resident of Trumann. He was a machinist and a veteran of U.S. Navy and World War II and of the Baptist faith. He was preceded in death by his wife, Lois Irene Clem; one sister; three brothers and his parents, James Lee "Jim " and Faye Cupp Clem.
He is survived by one son, Ed Henry Hervey and wife Lucille of Summerfield, Fla; four grandchildren; several great-grandchildren and great-great-grandchildren.
Graveside services were held Monday, Oct. 31 at Marked Tree Cemetery in Marked Tree, Ark., with Rev. Larry Loggins officiating. Burial followed in Marked Tree Cemetery under the direction of Thompson Funeral Home.
An online guest book can be signed at www.thompsonfuneralhome.net