Millard Branum
Wednesday, November 2, 2016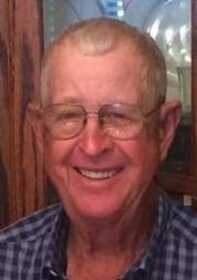 TRUMANN - Mr. Millard Russell Branum of Trumann departed this life on Thursday, October 27, 2016, at the age of 77. He was born Friday, August 11, 1939 in Weona, Ark., and lived in Trumann the last 20 years and was formerly of Marked Tree. He was a retired farmer and a member of Windover Baptist Church in Jonesboro. Mr. Branum was preceded in death by his parents, Oscar and Edna Roberts Branum.
He is survived by his wife Patsy Branum of the home; one daughter, Patti (Gerald) McWayne of Trumann; two grandchildren, Michael McWayne and Meghan McWayne of Trumann; one brother, Grady Branum of Winnebago, Ill. and one sister, Anita Louise Mitchell of Harrisburg.
Funeral services were held Monday, Oct. 31 at First Baptist Church in Trumann with Rev. John Maley officiating. Burial followed at Jonesboro Memorial Park Cemetery in Jonesboro, Ark. under the direction of Thompson Funeral Home.
Online guest book can be signed at www.thompsonfuneralhome.net