C. M. Murphy
Thursday, November 10, 2016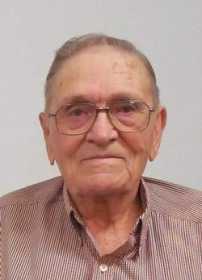 TRUMANN - Mr. C. M. Murphy, 93, of Trumann, departed this life Wednesday, November 9, 2016 at St. Bernards Medical Center. He was a lifetime resident of Trumann and was a retired farmer and retired Poinsett County Juvenile Officer. He was a member of the Church of God on Balcom Lane. He was preceded in death by his parents, A. G. and Gladys Murphy; wife of 54 years, Nadine Weaks Murphy; son, Ricky Murphy; grandson Kelley Parks; second wife, Lawanda Slinkard Murphy; two brothers and three sisters.
He is survived by his daughter, Brenda (Jimmy) Parks of Trumann; granddaughters, Mackenzie (Jeff) Williams and Jennifer (Cory) Harness; daughter-in-law, Donna Murphy; five great-grandchildren, Megan Parks, Jax Williams, Murphy Williams, Jaggar Harness, and Griffin Harness; sister, Mary (Perry) Sims; brother, Jerry (Bea) Murphy, all of Trumann; step-son, Granville (Sherry) Pankey and children, Jeremey Pankey and son, Gunnar, Jordan (Hunter) Shannon, Candace Wagon and son, Hunter all of Prairie Grove, Ark.
Funeral service will be Friday at 1:00 p.m. at The Church of God on Balcom Lane in Trumann with Bro. Michael Jernigan and Bro. Gary Barker officiating. Burial will follow in Jonesboro Memorial Park Cemetery in Jonesboro under the direction of Thompson Funeral Home of Trumann.
Pallbearers will be the Adult Sunday School Class.
Visitation will be Thursday evening from 5:00 p.m. to 7:00 p.m. at The Church of God, 911 Balcom Lane in Trumann.
An online register book can be signed at www.thompsonfuneralhome.net.