Joyce Stout
Monday, November 14, 2016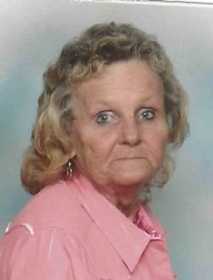 TRUMANN - Mrs. Joyce Ann Stout, 66, departed this life Saturday, November 12, 2016, at the family residence. She was born in Lepanto and had lived most of her lifetime in Trumann. She was a cook at Couch's Barbeque and a member of the Christian Worship Center. Mrs. Stout was preceded in death by her husband, Edward Ervin Stout; one daughter, Norma Perry; two sisters; one brother and her mother Catherine Hopper Bartlett.
She is survived by two daughters and their husbands; Karen and Jeff LaFollette of Ravenden, Tricia and Dennis Woodard of Springdale; one son, Ricky and wife Inson Cato of Manila; three step-sons, Edward Stout Jr., Phillip Stout and Gary Stout all of Trumann; her father, Robert Bartlett of Westville, Okla; three sisters, Susie Davis of Beebe, Jenny Daniels of Tulsa, Okla. and Charlotte Settlemire of Lincoln, Ark; two brothers, Bobby Bartlett and James Bartlett both of Lincoln, Ark., 21 grandchildren and 27 great-grandchildren.
Funeral services will be Tuesday, November 15, 2016, at 10:00 a.m. in the chapel of Thompson Funeral Home with Bro. Tommy Jordan officiating. Burial will follow in Potters Memorial Cemetery in Lepanto, Ark.
Active pallbearers will be Brad Dye, Jordan Dye, Mitchell Dye, Daniel Woodard, Kent Woodard, Trevor Woodard, Quintin Andrews, and Kylan Andrews. Honorary pallbearers will be Kyle Skipper Sr., Kyle Skipper Jr., Dennis Woodard, Jeff LaFollette and Ray Busby.
Visitation will be Monday evening from 5:00 p.m. to 7:00 p.m. at Thompson Funeral Home in Trumann, Ark.
An online register book can be signed at www.thompsonfuneralhome.net.