Charles Brewer
Tuesday, November 15, 2016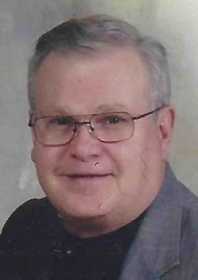 TRUMANN - Mr. Charles David Brewer, 69, departed this life on Sunday, November 13, 2016 at the family residence in Trumann, Ark. He was born in Lake City, and had lived in Trumann for the past 27 years. Mr. Brewer was a retired factory worker and a member of First Pentecostal Church. He was preceded in death by one daughter, Ashley Brewer Travis; one sister Lois Ryles and his parents, Fred Monroe and Bernice Haskins Brewer.
He is survived by his wife of 36 years, Regina Smith Brewer; one daughter, Teresa McFarland of Marmaduke, Ark; three brothers, Fred (Betty) Brewer of Oak Grove Heights, Ark., Dan (Pam) Brewer and Gerald (Cassie) Brewer, both of Paragould; one sister, Glenda (Wayne) Baskins of Paragould, Ark; three grandchildren and nine great-grandchildren.
Graveside services will be Tuesday afternoon at 2:30 p.m. at Pine Hill Cemetery in Jonesboro, Ark., with Rev. Murry Ray officiating. Burial will follow under the direction of Thompson Funeral Home of Trumann, Ark.
Pallbearers will be Earnie Nichols, Oliver Irwin, Garret Ray, Reggie Thomas, Jimmie Loven, Johnny Buie.
Visitation will be Tuesday afternoon from 1:00 to 2:00 p.m. at Thompson Funeral Home in Trumann, Ark.
An online register book can be signed at www.thompsonfuneralhome.net