Mary Williams
Tuesday, November 22, 2016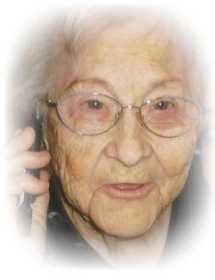 BAY - Mrs. Mary Ethel Williams departed this life Wednesday, November 16, 2016 at the age of 92. Mrs. Williams was born in Dyersburg, Tenn., and had lived the last 10 years in Bay and was formerly of Lexington, Tenn. Mrs. Williams was a housewife and of the Baptist faith. She was preceded in death by her husband, William Troy Williams; two sons, Barry G. Williams and Jimmy Lee Williams; two daughters, Paulette Williams and Lou Ann Briggs; three sisters, three brothers and her parents, Thomas and Bertha L. Mahon Vaiden.
Mrs. Williams is survived by one son, Thomas Lynn Williams of Southaven, Miss; two daughters, Betty Thompson of Borrego Springs, Cal., and Patti Nolen of Bay; ten grandchildren, 17 great-grandchildren and four great-great-grandchildren.
Graveside services were held Friday, November 18th at Crittenden Memorial Park Cemetery in Marion, Ark., with Bro. Troy Williams officiating. Burial followed under the direction of Thompson Funeral Home of Trumann, Ark.
An online register book can be signed at www.thompsonfuneralhome.net.