Julia Francis
Tuesday, December 13, 2016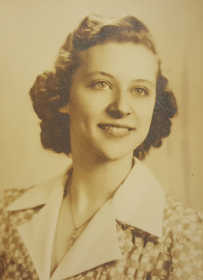 TRUMANN - Julia Pauline Zarsky (Jinger) Francis, 92, left this Earthly life on Thursday, December 8, 2016. She was born on February 9, 1924 in Dorothy, Penn. to Wasel and Anna Zarsky (Jinger). Julia's parents were immigrants of Austria and Ukraine. She was of the Catholic belief, an Oblate of St. Benedict of Holy Angels Convent, and a member of St. Norberts Catholic Church in Marked Tree. Mrs. Francis was the matriarch of the Francis family, a selfless and most wonderful mother. Julia and her former husband, Norman Francis Sr., owned and operated many grocery stores over a 40 year period starting at Shady Grove. In addition to her parents, Julia is preceded in death by her husband, Norman Francis Sr., six brothers and three sisters.
Mrs. Francis is survived by her children, Norma Jean (Carroll) Anderson, Norman (Debbie) Francis Jr., Michael Francis, Mary Jane (Phillip) King and Bill (Sherry Beth) Francis; eight grandchildren, Dana Watkins, Nancy Vowell, Jinger Stacy, Lori Covey, Asa King, Julianna King, Evan Francis and Emma Beth Francis; four great-grandchildren, Chris Burchell, Emily Burchell, Talon Stacy and Ryan Kate Covey.
Funeral services were held Dec. 12th at Emerson Funeral Home in Jonesboro with Father Mike Sinkler and Pastor Carter Grindstaff officiating. Burial services were private.
Online guestbook: www.emersonfuneralhome.com