Carnell Henley
Wednesday, December 14, 2016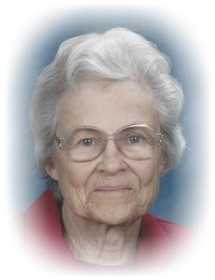 TRUMANN - Mrs. Carnell Collier Henley, 89, of Trumann departed this life Monday, December 12, 2016, at the family residence. She was born in Marked Tree, Ark., and had lived most of her lifetime in Trumann. She was a retired school teacher and a member of Maple Grove Baptist Church. Mrs. Henley was preceded in death by her husband, Robert "Howard" Henley; daughter-in-law Ann Henley; son-in-law, Jerry Neal; two sisters, seven brothers and her parents, William Earnest and Mary Leona Sharp Collier.
She is survived by two daughters, Sandra Kay Neal of North Little Rock, Ark., and Doris Anne Henley of Trumann; one son, Gaylon Henley of Trumann; four grandchildren, Kim Neal Williams, Charlie Neal, Camille Henley Turner, and Grant Henley; eight great-grandchildren and three great-great-granddaughters.
Funeral services will be Thursday, December 15, 2016, at 2:00 p.m. at Maple Grove Baptist Church in Trumann with Rev. Arthur Ward officiating. Burial will follow in Jonesboro Memorial Park Cemetery in Jonesboro, Ark., under the direction of Thompson Funeral Home.
Active pallbearers will be Bobby Walton, Derek Walton, Darin Walton, Larry Henderson, Jimmy Stevens, and Larry Fowler. Honorary pallbearers will be the Maple Grove Ladies Sunday School Class.
Visitation will be Wednesday evening from 5:00 p.m. to 7:00 p.m. at Thompson Funeral Home in Trumann, Ark.
An online register book can be signed at www.thompsonfuneralhome.net.