Dallas Tarver
Thursday, December 15, 2016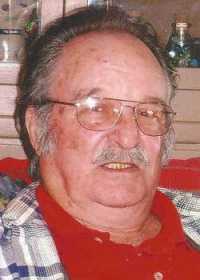 TRUMANN - Mr. Dallas Wayne Tarver departed this life Sunday, December 11, 2016 at the family residence in Trumann at the age of 80. Mr. Tarver was born Monday, July 6, 1936 in Manila and lived most of his lifetime in Trumann. He was a retired brick layer. He was preceded in death by one sister, Phylis Flanagan and his parents, Jack and Elsie Rollins Tarver.
Mr. Tarver is survived by his wife, Mildred Bozarth Tarver; two sons, Darrel Tarver of Coal City, Ill., and Michael Tarver of Manila; two daughters, Debbie Miller of Kansas City, Mo., and Delanie Hamilton of Manila; two brothers, Earnest D. Tarver of Port St. Lucie, Fla., and Jackie Tarver of Brookland, Ark; three step-sons, Bobby Bozarth of Dewitt, Ark., Larry Bozarth of Augusta, Ark., and Charles Bozarth of Brookland, Ark; one step-daughter, Janie Dixon of Cotton Plant; 17 grandchildren, and several great-grandchildren.
Funeral services were held Dec. 14th in the chapel of Thompson Funeral Home. Burial was at Augusta Memorial Cemetery in Augusta, Ark. under the direction of Thompson Funeral Home.
An online register book can be signed at www.thompsonfuneralhome.net.