Paul "Joe" Carter
Tuesday, December 27, 2016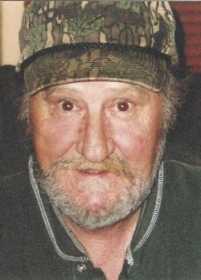 TRUMANN - Mr. Paul Wayne "Joe" Carter departed this life on Wednesday, December 21, 2016 at Rector Nursing Home at the age of 72. Mr. Carter was born in Hatchie Coon, and had lived most of his lifetime in Trumann. Mr. Carter was a U.S. Army veteran of the Vietnam War. He was preceded in death by his wife, Barbara Faye Loggains Carter; one sister, Vivian I. "Sally" Staten; one uncle, Paul J. Weaks and was the son of the late Grady R. "G.R." and Maxine Lizzie Weaks Carter.
He is survived by one daughter, Candia Gray and husband Chris of Lafe, Ark.; one brother, Garry Carter of Wynne; three grandchildren, Xay Young, Christian and Dorian Gray; two aunts, Murline Weaks Davis and Oma Weaks and several nieces and nephews.
A memorial service was held Dec. 26 in the chapel of Thompson Funeral Home with Rev. Larry Loggins officiating. Burial services were private.
An online register book can be signed at www.thompsonfuneralhome.net.