Gerald Shetrone
Monday, January 16, 2017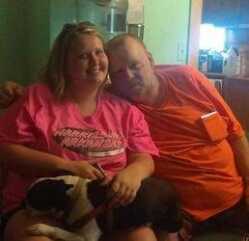 TRUMANN - Mr. Gerald Eugene Shetrone, 52, departed this life Monday, January 9, 2017 in Trumann. He was born in Versailles, Ky. and lived in Trumann the last year and was formerly of West Plains, Mo. He was a US Navy veteran, a truck driver and escort driver for SEF Pilot Company. He was preceded in death by his first wife, Tina Brewer; four brothers, Danny, Carl, Clyde, and Floyd Jr. and his parents, Sanford Floyd and Mary Ellen Brooks Shetrone, Sr.
He is survived by his former wife and best friend, April Kelley of Trumann; two sons, Dillion Shetrone of Trumann and Nicholas Shetrone of Soldotna, Alaska; one daughter, Kaylee Shetrone-Alexander of Harrisburg, Ark.; one brother, Troy Shetrone of Cave City, Ark. and Dakota, his lifetime road companion.
Memorial services will be Monday, January 16 at 2 p.m. at Victory Lighthouse Baptist Church, 217 W. Main St., Trumann with Rev. Greg Clark officiating. Burial will be private.
The family will receive friends Monday, January 16 from 1 p.m. to 2 p.m. at the church.
An online register book can be signed at www.thompsonfuneralhome.net.