Harold Bogan
Thursday, January 19, 2017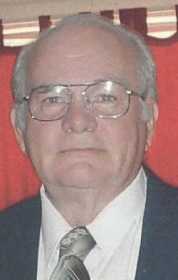 BROOKLAND - Mr. Harold Omel Bogan departed this life Saturday, January 14, 2016, at the family residence at the age of 73. He was born Sunday, August 8, 1943 in Silverwood, Mich. and was of the Pentecostal faith. Mr. Bogan was a pastor and an army veteran of the Vietnam era. He was preceded in death by one brother, Raymond Bogan and his parents, Omel J and Eddie Irene Stevens Bogan.
He is survived by his wife of 16 years, Sandra Anita O'Daniel Bogan of the home; two daughters, Jessica Horton and Mary Mitchell both of Brookland, Ark.; one son, Jason Horton of Brookland, Ark.; one sister, Sandra Bogan Langager Lambert and several cousins.
Funeral services were held Jan. 18 in the chapel of Thompson Funeral Home in Trumann with Rev. Truman Wycoff officiating. Burial services were private at Pine Log Cemetery in Brookland.
An online register book can be signed at www.thompsonfuneralhome.net.