Scott Inzer
Thursday, January 19, 2017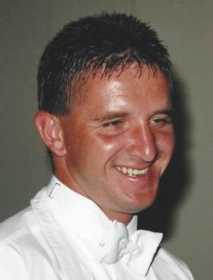 TRUMANN - Mr. Scott Inzer departed this life on Monday, January 16, 2017 at UAMS in Little Rock, Ark., at the age of 44. He was born Wednesday, February 16, 1972 in Harrisburg, Ark. and had lived most of his lifetime in the Trumann and Jonesboro area. Mr. Inzer was a warehouse supervisor for Kenney Mfg. and of the Assembly of God faith.
He is survived by his wife, Lanette Inzer of the home; one daughter, Hannah Inzer of the home; one son, Jacob Scott Inzer of the home; his father, Lloyd (Terri) Inzer of Trumann; his mother, Carolyn (Bobby) Oswalt of Salem, Ark; one sister, Robin (Jared) Maxwell of Trumann; one brother, Brian (Valerie) Inzer of Salyersville, Ky; one step-sister, Amanda (Josh) Whitley of Brookland, Ark; two step-brothers, Mark (Denise) Field of Augusta, Ga. and Jeff (Christy) Field of Trumann; niece, Courtney (Wesley) Prichard Hancock of Jonesboro and nephews, Noah and Canaan Inzer of Salyersville, Ky.
Funeral services will be Friday morning at 10:00 a.m. at Assembly of God with Rev. Kenneth Doke officiating. Burial will follow in Jonesboro Memorial Park Cemetery.
Pallbearers will be Nickey Stockton, Eddie Weems, Tracy Dunavin, Mark Field, Rick Strickland, and Jerry Lally.
Visitation will be Thursday evening from 5:00 p.m. to 7:00 p.m. at Thompson Funeral Home in Trumann.
An online register book can be signed at www.thompsonfuneralhome.net