James Passmore
Thursday, January 19, 2017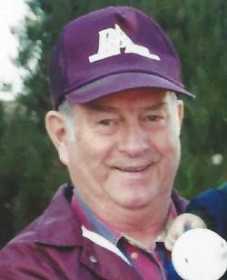 TRUMANN - Mr. James George Passmore, 79, departed this life on Tuesday, January 17, 2017 at Flo & Phil Jones Hospice House in Jonesboro. Mr. Passmore was born in Thola, Ark., and lived most of his lifetime in Trumann. He was a retired Singer employee for 36 years and last worked at the Singer Distribution Center, veteran of Army National Guard, and of the Baptist faith. He was preceded in death by his wife, Betty Jean Hopkins Passmore; two brothers, Cecil and Doyle Passmore; and his parents, Ervin and Cora Ellen Martin Passmore.
He is survived by one son, Randy (Kim) Passmore of Trumann; two grandchildren, Jace Passmore and Courtney Kincaid; one great-grandson, Braydon Passmore; one sister, Juanita Cummings of Sherwood, Ark., and one niece, Patti (Gerald) McWayne of Trumann.
Funeral services will be Saturday morning at 10:00 A.M. in the chapel of Thompson Funeral Home with Rev. Bubba Reese officiating. Burial will follow in Jonesboro Memorial Park Cemetery in Jonesboro.
Pallbearers will be Keith Blasingame, George Wood, Michael McWayne, Gerald McWayne, Scott McLaughlin, and Sam Cummings.
Visitation will be Friday evening from 5:00 to 7:00 P.M. at Thompson Funeral Home in Trumann.
An online register book can be signed at www.thompsonfuneralhome.net.