Freda Smith
Monday, January 23, 2017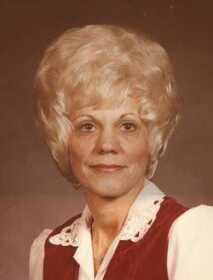 NORTH CAROLINA - Mrs. Freda Hamric Smith passed away Thursday, January 12, 2017 at Caldwell UNC Health Care at the age of 76. Mrs. Smith was born Tuesday, June 4, 1940 in Poinsett County, Ark. to the late William and Gladys Griffin Hamric. In addition to her parents, she was preceded in death by her husband, James Smith; brother, O'Neil Hamric; sister, Carolyn Janette Austin; and infant sister, Billie Hamric. Mrs. Smith was of the Christian faith and a retired inspector in the furniture industry.
Survivors include two daughters, Teresa Roberts and husband Randy and Sheila Walker and husband Mark, all of Nashville, Tenn.; one step-son, James Smith of Hudson, N.C.; a sister, Diane Johansen of Trumann, Ark.; four grandchildren, Amanda Phelps, Justin Gallas, Jacie Abrahams, and Joshua Gallas; seven great-grandchildren, Grant Phelps, Lillie Phelps, Harper Gallas, Reese Abrahams, Brandtley Gallas, Hunter Gallas and Easton Abrahams; four nieces and one nephew.
Funeral services were held Jan. 21 at Thompson Funeral Home Chapel in Trumann with Rev. Bobby Brooks officiating. Burial followed in Jonesboro Memorial Park Cemetery in Jonesboro, Ark.
An online register book can be signed at www.thompsonfuneralhome.net.