Earlene Linton
Thursday, January 26, 2017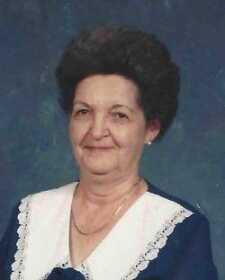 TRUMANN - Mrs. Lottie Earlene Linton of Trumann departed this life Sunday, January 22, 2017 at St. Elizabeth Place in Jonesboro, Ark., at the age of 92. She was born Friday, May 9, 1924 and was a lifetime resident of Trumann. Mrs. Linton was a retired factory worker and a member of Central Missionary Baptist Church. She was preceded in death by her husband, Glyn M. Linton, one sister, five brothers and her parents, William and Mary Whitfield Holley.
Mrs. Linton is survived by one daughter, Lois (Bob) Watts of Osceola, Ark.; one son, Michael (Jennifer) Linton of Lonoke, Ark.; five grandsons, Bryan Watts, Jeff Watts, Morgan Linton, Parker Linton and Conner Linton; one great-grandson, Wes Watts and one sister, Mary Helen Vickers of Jonesboro.
Graveside services were held Jan. 25 at Jonesboro Memorial Park Cemetery with Rev. Bill Maxwell officiating. Burial followed under the direction of Thompson Funeral Home of Trumann. Grandsons served as pallbearers.
An online register book can be signed at www.thompsonfuneralhome.net.