Velma Lindley Thrasher
Thursday, February 2, 2017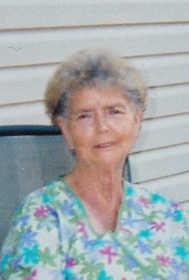 PROCTOR - Velma Parks Lindley Thrasher, 88, passed away Monday, January 30, 2017 at her home. Mrs. Thrasher was born November 18, 1928 in Booneville, Miss. to the late Julius and Ottis Parks. She is survived by six sons, Julian (Dely) Lindley of Olive Branch, Miss., Jesse Lindley of Proctor, Homer Lindley of Proctor, Robert (Riza) Lindley of Millington, Donald Lindley of Marion and Ronald Lindley of Marion; four daughters, Judy Padilla of Proctor, Patricia Tacito of Marion, Mary (Jack) Smithey of West Memphis and Stella Cook of West Memphis; 17 grandchildren, Samantha, Allissa, Iana, Matt, David, Kelley, Michael, Molly, LeErin, KaShaundra, Justin, Benjamin, Misty, Regena, Racheal, Ashley and Chad; 33 great-grandchildren: Lindley "Alex", Royce, Tyler, Faith, Mason, Elizabeth, Blakely, Cash, Kaleigh, Paige, Tyler, Tyler Marie, Michael, Rosa, Dakota, Lisa, Harley, Kennedy, Caleb, Ty, Miles, Matthew, Maisy, Jesse, Madison, Brenton, Jaxon, Elon, MaKenna, Leightyn, Chad, Keegan, and Cade; three great-great grandchildren: Kane, Kamden and Ashton.
Mrs. Thrasher was preceded in death by two husbands, H.D. Lindley and Jamie Red Thrasher; two brothers, William and Eugene; three sisters, Faye, Magdalene and Francis and her parents.
Visitation will be from 9:00am-11:00am, Saturday, February 4 at Roller-Citizens Funeral Home in West Memphis. Funeral services will follow at 11:00 am. Interment will be in Marked Tree Cemetery. Pallbearers for the funeral will be Brandon Stripling, Matt Thrift, Chad Lindley, Ty Fleming, Cody Atkinson, and Homer Lindley. Online guestbook can be signed at www.rollerfuneralhomes.com/westmemphis.