Mary Loveless
Wednesday, February 8, 2017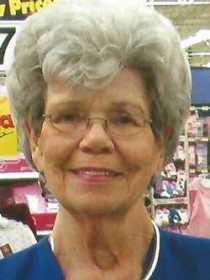 TRUMANN - Ms. Mary G. Loveless, 84, of Trumann departed this life Monday, February 6, 2017 in Jonesboro, Ark. She was born Friday, April 22, 1932 in Ardmore, Tenn., and lived most of her lifetime in Trumann. She was a retired supervisor for the Singer Co., and was a member of Viva Drive Church of Christ. Ms. Loveless was preceded in death by three brothers, Eugene Loveless, A.D. Loveless and Carter Loveless; four sisters, Margaret Bandy, Nora Stewart, Cora Copeland and Marie Phillips and her parents, E.C. and Battie Elizabeth Sanderson Loveless.
Ms. Loveless is survived by one niece, Teena Browning and husband Mark and sons Lane and Drake of DeValls Bluff, Ark.; one great niece, Mindy Rogers and one great nephew, Todd Loveless.
Funeral services will be Thursday morning at 11:00 a.m. in the chapel of Thompson Funeral Home with Gary Hill and Joe Spangler officiating. Burial will follow in Oaklawn Cemetery in Jonesboro, Ark.
Pallbearers will be Quention Fletcher, Joe Mitchell, Jerry Tredway, Bill Willard, Dwight England and James Kimberland.
Visitation will be Thursday morning from 10:00 a.m. to 11:00 a.m. at Thompson Funeral Home in Trumann, Ark.
An online register book can be signed at www.thompsonfuneralhome.net.