Earnest Madden
Thursday, February 16, 2017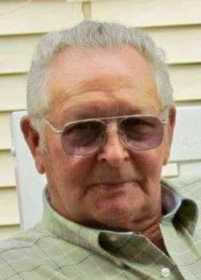 TRUMANN - Earnest Eugene Madden, departed this life under the care of hospice on February 13, 2017 at St. Bernards Medical Center. He was born March 6, 1940 in Marked Tree, Arkansas to the late Charlie Edward Madden and Hazel Juanita Madden. He married his childhood sweetheart Goldie Lorraine May Madden September 26, 1959. The marriage license said Goldie, but Earnest only knew her as honey and never called her anything else. They were blessed with four children, Terry Eugene (deceased), Goldie Renee (deceased), Sherry Leaned Baker-Barrineau of Henryville, Ind. and Rhonda Charlotte Miles of Jonesboro. His family consists of five grandchildren, Libby, Harley, Hollye, David and Tyler and three great-grandchildren, Austin, Landan and Jase. Earnest is survived by his sister, Barbara Ann Lairson and his brother, John Doyle Madden. He has an extensive network of family and friends.
Earnest is best remembered as someone that always put the needs of his family ahead of his own. He was a hard worker that didn't know the meaning of retired. He spent many years traveling the roads of the U.S. as a cowboy of the highway in his eighteen wheeler. If something was broken, he was able to fix it. Johnny Cash had Earnest in his mind when he sang "These Hands".
These hands aren't the hands of a gentleman These hands are calloused and old These hands raised a family, these hands built a home Now these hands raised to praise the Lord
These hands won the heart of my loved one And with hers they were never alone If these hands filled their task then what more could you ask For these fingers have worked to the bone
Now don't try to judge me by what you'd like me to be For my life hasn't been a success Some people have power but still they grieve While these hands brought me happiness
Now I'm tired and I'm old and I haven't much gold Maybe things ain't been all that I planned Lord above hear my plea when it's time to judge me Take a look at these hard working hands.
He was a member of the Central Missionary Baptist Church of Trumann. Earnest found immense enjoyment in his great grandchildren. They were the highlight of his afternoons. He was an avid hunter and fisher and in his off time you would find him in the woods enjoying nature.
A memorial service was held Feb. 15 at Central Missionary Baptist Church. The family requests that in lieu of flowers, donations be made to St. Jude Children's Research Hospital, 262 Danny Thomas Place, Memphis, TN 38105. An online register book can be signed at www.thompsonfuneralhome.net.