Junior Lady Indians lose to Earle in district finals
Thursday, February 16, 2017
Marked Tree played toe to toe with Earle for the first quarter before the Junior Lady Bulldogs took control in the second quarter on their way to a 45-32 win over the Junior Lady Indians in the championship game of the 1A/2A-10 junior district tournament this past Saturday in Marked Tree.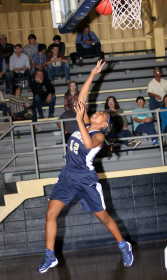 Earle scored the first points before Shira Hendrix hit one of two free throws for Marked Tree with MaKayla Marshall getting a stick back basket for the Junior Lady Indians to make it 3-2 Marked Tree early. The Junior Lady Bulldogs scored back to back baskets only to see Marshall convert an old-school three-point play for Marked Tree to tie the game a 6 with1:15 left. Earle hit one of two free throws, Marshall scored inside, the Junior Lady Bulldogs hit two free throws before Hendrix and Taylor McCuiston scored back to back baskets down low making it 12-9 Junior Lady Indians. Earle canned a three-pointer right before the buzzer to make the score 12-12 after one.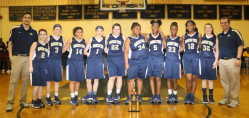 The Junior Lady Bulldogs scored the first six points of the second quarter to make it 18-12 Earle. Marshall hit a jumper in the lane for Marked Tree only to see Earle score back to back to back baskets making it 22-14 Junior Lady Bulldogs with 3:30 left. Sydney Rothcheid scored inside for Marked Tree as Earle hit two free throws to make the score 24-16 Junior Lady Bulldogs at the half.
Pick up a copy of the February 16 edition of the PCDT for full game story!