Aaron Moss
Tuesday, February 21, 2017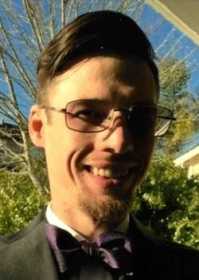 SANTA ROSA - Mr. Aaron Neal Moss departed this life on Saturday, February 11, 2017 at the family residence in Santa Rosa, Cal. at the age of 29 years. He was born Wednesday, February 25, 1987 in Jonesboro, Ark. and had lived most of his lifetime in Trumann before moving to California. Mr. Moss was a chemist for a winery. He was preceded in death by his adopted father, James Doyle Moss.
He is survived by the love of his life, Shaelynn Cunningham of the home; one daughter, Ivy Moss of the home; his mother, Tammy (John) May of Trumann; adopted mother, Patsy Moss of Timbo, Ark.; three sisters, Brittany (Jared) Hunt of Trumann, Whitney Carter of Trumann and Kaylee May of Harrisburg; one brother, Hunter May of Trumann; grandparents, Diane Johansen of Trumann, Gary and Brenda May of Trumann.
Funeral services were held Feb.20 in the chapel of Thompson Funeral Home with Rev. Bill Maxwell and Rev. Joel McMasters officiating. Burial followed in Jonesboro Memorial Park Cemetery.
Pallbearers were John May, Hunter May, Whitney Carter, Jared Hunt, Steve Johansen, and Charlie McKinney. Honorary pallbearers were Brittany Hunt, Joey Fagan, Mark Beard and his nieces and nephew.
An online register book can be signed at www.thompsonfuneralhome.net