Patricia Raymond
Thursday, February 23, 2017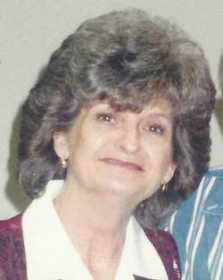 TRUMANN - Mrs. Patricia Louise Raymond departed this life on Tuesday, February 21, 2017 at NEA Baptist Hospital in Jonesboro, Ark., at the age of 69. Mrs. Raymond was born Tuesday, October 7, 1947 in Trumann, Ark., and lived most of her lifetime in Trumann. She was a housewife and a member of McCormick Baptist Church. She was preceded in death by one daughter, Ashley Raymond; one brother, Jimmy Jones; and her parents, Odis and Ida Mae Rodney Jones.
She is survived by her husband, Bennett Raymond Jr., of the home; three daughters, Teresia Raymond of Trumann, Mechial Garrett of Bono, Ark., and Kimberley Collins of Alisha, Ark.; one sister, Doris Ann Brooks of Trumann; two brothers, Bobby Jones and Gary Jones both of Trumann; ten grandchildren and 15 great-grandchildren.
Funeral services will be Friday afternoon at 1:30 P.M. at McCormick Baptist Church, 10301 Priestly Lane, Trumann, Ark., with Rev. Terry Tacker officiating. Burial will follow in Pine Hill Cemetery in Jonesboro, Ark., under the direction of Thompson Funeral Home.
Pallbearers will be Ian Samuel, Mitchell Long, Telisa Carter, Ronnie Samuel, Billy King, and Wesley King.
Visitation will be Friday from 12:00 noon to 1:30 P.M. at McCormick Baptist Church.
An online register book can be signed at www.thompsonfuneralhome.net.