Jimmie Hopkins
Monday, February 27, 2017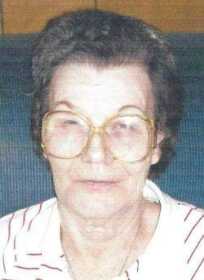 BAY - Mrs. Jimmie Pearl Hopkins, 73, departed this life Wednesday, February 22, 2017. She was born Saturday, May 15, 1943 in Haskell, Tex. and lived the last 15 years in Bay and was formerly from California. Mrs. Hopkins was retired from Circle City Hospital in California. She was preceded in death by one brother, one sister, and her parents.
She is survived by her husband, Douglas Hopkins of the home; one son, Dane Hopkins and one sister, Carolyn Worley of Vernon, Tex.
Graveside services were held Feb. 24 at Nettleton Cemetery in Jonesboro, Ark., with Tony Brewer officiating. Burial followed under the direction of Thompson Funeral Home of Trumann, Ark.
Pallbearers were Henry Rogers, Ben Towery, Tony Brewer, Brandon Mink and Derrick Mink.
An online register book can be signed at www.thompsonfuneralhome.net.