Raymond Whittingham
Thursday, March 2, 2017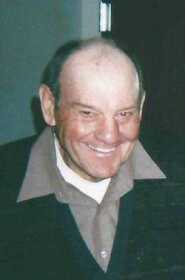 TRUMANN - Mr. Raymond Whittingham, 88, departed this life Wednesday, March 1, 2017 at Flo & Phil Jones Hospice House in Jonesboro. He was born July 20, 1928 in and lived his lifetime in Trumann. Mr. Whittingham was a retired maintenance worker at the Singer Co. and was a member of First United Pentecostal Church. Raymond had a great love for his family. He looked forward to the yearly family reunions and his monthly get together with his brothers and sisters. He would be the first one there and the last one to leave. He loved his church and in earlier years was always there when there was any type of work to be done. He had a special love for nature. Raymond could name every kind of tree that there was. He would always point out their names when he was in the fishing boat going down the river. In his later years, he helped the St. Francis Lake Association plant the trees at the St. Francis River. He made so many friends in the years that he worked for Singer and Arbor Industries. Even while in the Flo & Phil Jones Hospice House he remarked, "I am so blessed to have so many friends." He spent hours fishing on the St. Francis River. He could fish from dawn to dusk. Knowing Raymond he's walking by the River of Life scouting out the best fishing holes. He is preceded in death by his wife, Edna Juanita Whittingham; three sisters, two brothers and his parents, Oscar and Julie Curton Whittingham.
Mr. Whittingham is survived by two sons, Raymond "Butch" Whittingham and wife Dianna of Trumann, and Russell Whittingham and wife Donna of Sherwood, Ark.; one daughter, Lavonda Taylor and husband Lonnie of West Memphis, Ark.; three brothers, Herbert (Louise) Whittingham of Jonesboro, Ark., Paul (Lela Faye) Whittingham of Harrisburg, Ark. and E. M. (Janie) Whittingham of West Plains, Mo.; one sister, Earline Aston of Trumann; and six grandchildren.
Funeral service will be Saturday, March 4, 2017 at 11:00 A.M. at First United Pentecostal Church in Trumann, Ark. with Murray Ray officiating. Burial will follow in Holly Springs Cemetery in Jonesboro, Ark.
Pallbearers will be Earnie Nichols, Michael Adams, Mitch Brown, Phillip Carmer, Ricky Tucker, and Billy Mullins. Honorary pallbearers will be Eugene Mott, Charles Snyder, Bud Blasingame, and Charles Hicks.
Visitation will be Saturday from 10:00 to 11:00 a.m. at First United Pentecostal Church, Speedway and Christy Streets, Trumann, Ark.,
An online register book can be signed at www.thompsonfuneralhome.net.