Pauline Talley
Tuesday, March 7, 2017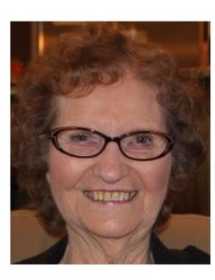 MEMPHIS, TN - Mrs. Pauline Duke Talley, 85, departed this life Wednesday, March 1, 2017 at Germantown Methodist Hospital. She was born in Caraway and lived in Memphis the last 7 years and was formerly of the Trumann area. She was a housewife and of the Baptist faith. She was preceded in death by her husband, Herman Talley; one daughter, Sarah Jane Talley; one step-son, Houston Talley; three sisters, Geneva Parks, Vera Luff and Mary Ellen Stevens; one brother, Bobby Duke and her parents, Robert and Minnie Anderson Duke.
She is survived by one granddaughter, Brandi Gruber and husband Greg of Memphis, Tenn.; one grandson, Thomas Bradford and wife Krystal of Little Rock, Ark.; four great-grandchildren, Nathan Gruber, Kaitlyn Gruber, Colin Bradford, and Carter Bradford; and two sisters, Clara Luff of Caraway, Ark. and Eudean Reeves of Monticello, Ky.
Graveside services were held March 3rd at Caraway Cemetery with Rev. Rick Stevens officiating. Burial followed under the direction of Thompson Funeral Home of Trumann.
An online register book can be signed at www.thompsonfuneralhome.net.