Vernon Wilson
Thursday, March 16, 2017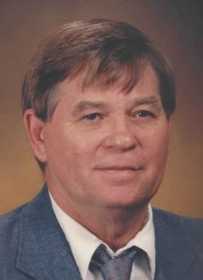 TRUMANN - Mr. Vernon Autry Wilson of Trumann departed this life on Thursday, March 9, 2017 at St. Bernards Medical Center in Jonesboro, Ark., at the age of 76. Mr. Wilson was born Sunday, June 9, 1940 in Senath, Mo. and lived most of his life in Trumann. He was an pest control operator and a member of Melton Ave Church of Christ. He was preceded in death by four sisters, Faye Ann Wilson, Fayedell Jacobs, Lucille Woodard and Virginia Wilson; one brother, Dempsey Wilson; one step-daughter, Tami Little; two grandsons, Zach Wilson and Corey Harkey and his parents, Herman T. and Emma Wilson.
He is survived by his wife of 34 years, Alice Wilson of the home; two sons, Joey (Melody) Wilson and Greg (Melani) Wilson both of Trumann; two step-sons, Michael Harkey and Bryan (Sabra) Harkey; two sisters, Joanie Dodson and Barbara Dodson; two brothers, Rudy Wilson and Dennis Wilson; three grandchildren, Bridgette (Josh) Barnes and Taylor Wilson both of Trumann and Kyle (Jessica) Barker of Lepanto; and three great-grandchildren, Kylie Barnes, Braxton Barnes and Parker Barnes.
Funeral services were held March 11 in the chapel of Thompson Funeral Home with Matt Flad and Ronnie Dye officiating. Burial followed in Jonesboro Memorial Park Cemetery in Jonesboro, Ark.
Pallbearers were Carl Wilson, Kyle Barker, Bryan Harkey, Danny Easley, Shawn Easley, Josh Barnes and Taylor Wilson.
An online register book can be signed at www.thompsonfuneralhome.net.