Wildcats drop conference game to Brookland
Thursday, March 23, 2017
Trumann (2-6) led early but a six run second inning by Brookland was to much to overcome as he Wildcats lost 14-5 this past Monday in Trumann.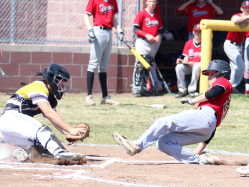 The Bearcats took a 1-0 lead after the top of the first inning only to see Trumann plate two runs in the bottom half of the first inning. Cade Gartman flew out before Will White walked and stole second base. Garrett Woods drew a walk as Jarred Carter reached on an error that scored White. John Dunman popped out as Blake Liles singled to score Woods making it 2-1 Wildcats. Carter was picked off third to end the inning. Brookland sent 10 batters to the plate and scored six runs making it 7-2 Bearcats. Jake Roberts walked leading off the bottom of the second inning for Trumann before being sacrificed to second by Rafe Samuel. Chan Weitkamp struck out looking and Gartman flew out ending the second inning.
Full game article in March 23 edition of the PCDT!