Greg Vestal
Tuesday, March 28, 2017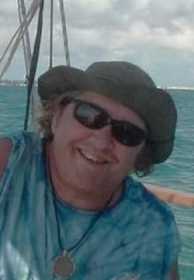 TRUMANN - Mr. Gregory Scott "Biggy Rat" Vestal, 53, departed this life on Thursday, March 23, 2017 at the family residence. He was born Thursday, January 9, 1964 in Jonesboro, Ark., and lived in the Florida Keys for 20 years before moving back to Trumann one year ago. He was a boat captain and a scuba instructor. He was a graduate of Arkansas State University, an Eagle Scout and of the Baptist faith. He was preceded in death by his father, Charles L. Vestal.
He is survived by his mother, Linda Miller Vestal Aker of Trumann; one brother, Jeffery Vestal and wife Kristin of Jonesboro; and half brother, Todd Vestal of Jonesboro.
A Memorial service was held on March 26 in the Thompson Funeral Home Chapel with Dr. Neal Vickers officiating.
Memorials may be made to the Le Bonheur Children's Hospital, 51 North Dunlap St., Memphis, TN 38105.
An online register book can be signed at www.thompsonfuneralhome.net