Mary Pitts
Thursday, March 30, 2017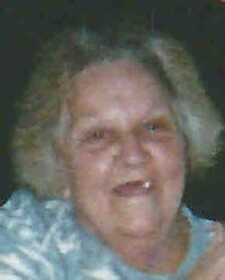 TRUMANN - Ms. Mary Janice Pitts, 89, of Trumann departed this life on Thursday, March 23, 2017 at Arlington Cove Nursing Center in Trumann, Ark. She was born in Jonesboro, Ark., and lived most of her lifetime in Trumann. She was a retired nurse and a member of First Baptist Church. Ms. Pitts was preceded in death by one sister, Rebecca Travis, and her parents, Henry Anzel and Ellen Baker Pitts.
She is survived by several nieces, nephews, great-nieces and great-nephews.
Graveside services were held March 29th at Nettleton Cemetery with Rev. Bobby Watts officiating. Burial followed under the direction of Thompson Funeral Home.
Online guest book can be signed at www.thompsonfuneralhome.net.