Pam Phillips
Thursday, March 30, 2017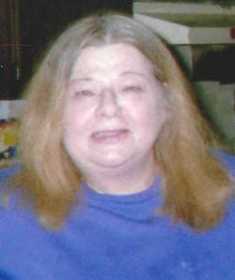 TRUMANN - Ms. Pamela "Pam" Gail Phillips, 58, of Trumann, Ark., departed this life Tuesday, March 28, 2017 at the family residence in Trumann. Ms. Phillips was born Sunday, November 23, 1958 in Jonesboro, Ark., and had lived most of her lifetime in Trumann. She was a retired factory worker and a member of Central Baptist in Jonesboro. Ms. Phillips was preceded in death by her parents, Don and Shirley Nelldean Halsey Bryant.
She is survived by two sons, David Phillips and Joshua Kirkland, both of Trumann; one sister, Christy Bloodworth of Trumann; one brother, Ronald Bryant of Trumann; six grandchildren, Kayla Creecy, Chase Kirkland, Alexie Hawkins, C.J. Hawkins, Zoey Bloodworth, and Abbie Brewer and two nieces, Whitney (Calvin) Hawkins of Springfield, Ark., and Kali (Keith) Brewer of Trumann.
Graveside services will be Friday afternoon at 1:30 p.m. at Pine Hill Cemetery in Jonesboro, Ark., with Rev. Kenneth Doke officiating. Burial will follow under the direction of Thompson Funeral Home of Trumann.
Visitation will be Friday from 12:00 noon to 1:00 p.m. at Thompson Funeral Home.
An online register book can be signed at www.thompsonfuneralhome.net.